Issue resolution through visual and interactive service aid on iPad
Published by
Ethosh
on Mar 3, 2023 .
Helped a global life science lab equipment company to increase their service engineers' effectiveness through an iPad compatible digital toolkit.

Challenges
A global life science lab equipment company was dealing with longer issue resolution and preventive maintenance time, resulting in customer dissatisfaction and higher service cost. A comprehensive study attributed this situation to two key reasons:
Excessive time was spent looking for the relevant information during service calls

There was lack of adequate resources and knowledge to address issue




Solution
After profiling of the service engineers and their duties, Ethosh proposed a digital toolkit that was compatible with their iPads and also suggested the transformation of their legacy technical information into visual content that could be accessed through an intuitive searchable platform.

The toolkit proved to be beneficial for the service engineers and lab personnel as they could access relevant information for issue resolution in a quick and efficient manner.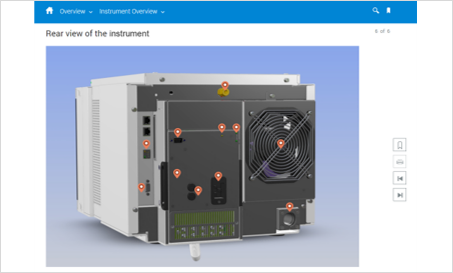 Outcome
Accelerated


issue resolution time

Reduced
preventive maintenance time

Improved


customer satisfaction
Ethosh's scope of work
Studying the causative factor leading to delayed resolution
Profiling of the service engineers and their duties
Transformation of technical information into visual information
Designing an iPad compatible digital toolkit with intuitive search platform


Ethosh blends the real and the virtual to communicate challenging concepts. From life sciences to the products of modern manufacturing. From strategy to execution. We use the latest digital tools and platforms to help you communicate efficiently and effectively: to market, to instruct and to inform.
Ethosh works with global life sciences and manufacturing companies and has its offices in North America, Europe and India.
Do you have any queries?
Contact us