Driving engagement with a personalized, content-rich virtual event
A multinational life sciences company had been hosting a marquee event across six European countries for five years, but the pandemic forced them to engage with HCP community in a different way. We assisted the company in executing a global virtual event that attracted five times more audience members from 48 countries than their previous events.
Challenges
The conference could not be held in person, but standard virtual event platforms wouldn't allow for the customization required to accommodate participants from so many different countries.
Solution
Ethosh's virtual events include a hyper-personalized event experience with multi-lingual support, country-specific content planning, and dissemination according to various regulations. These features made it much easier for the company to manage the event successfully.

The HCPs appreciated the effort that the company put into hosting this event, which enabled them to learn new techniques, meet experts in their fields from across the globe, and collaborate with their peers right from their offices or homes.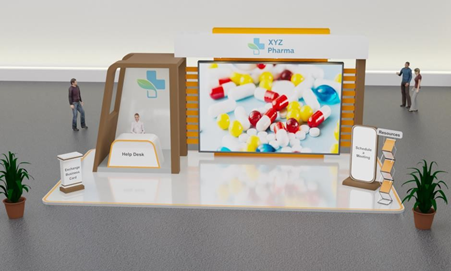 Outcome
600% more attendees
then the in-person event

Participation of 48 countries
compared to 6 at the previous year's in-person event
Better ROI
compared to the expense of hosting an in-person event
2 hours of average dwell time
across various live sessions
Ethosh's scope of work
Development of a technology platform with a hyper-personalized user experience
Project management and support through pre-event, intra-event and post-event
Personalized digital content creation
Promoting assistance for the event utilizing regional commercial teams
Ethosh blends the real and the virtual to communicate challenging concepts. From life sciences to the products of modern manufacturing. From strategy to execution. We use the latest digital tools and platforms to help you communicate efficiently and effectively: to market, to instruct and to inform.
Ethosh works with global life sciences and manufacturing companies and has its offices in North America, Europe and India.
Do you have any queries?
Contact us