Generating leads through a virtual product experience
Our client already offered a product that simplifies research and aid in lab efficiency, but no one seemed to know about it. They wanted to inform their customers and allow them to test it out and see the efficacy before purchasing. To do this, they decided to create an engaging and interactive virtual experience for potential customers. The experience would ideally provide focused messaging to increase awareness about how the product assists scientists in their research and improves lab efficiency.

Challenges
Scheduling physical demonstrations and trials is a pain for the company and their clients. We needed to develop a method to allow users to explore the instrument and its features before buying.
Solution
Our team developed a web-based, interactive 3D product experience, complete with hotspots and animations, that allowed users to explore the instrument and learn more about its value propositions. The experience was hosted on a custom-designed webpage with lead generation features to ensure follow-up and increase sales.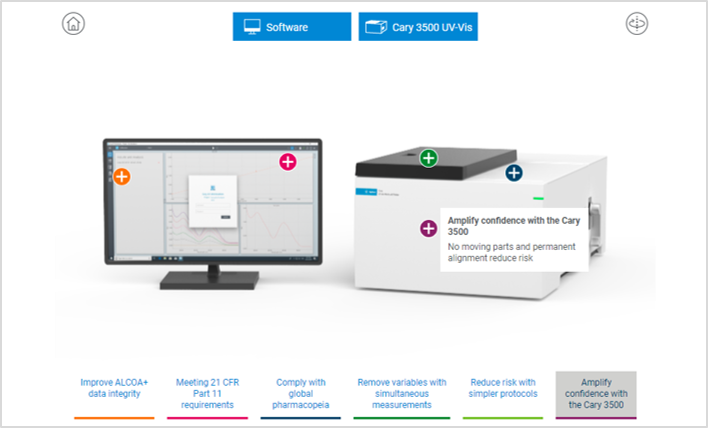 Outcome
Increased awareness
about the product and its capabilities

Lead generation
from promotional webpage, especially from the interactive product experience, among other product marketing assets


Cost savings




compared to physical product demos and brochure printing and distribution
Ethosh's scope of work
Interactive experience creation
Product animation implementation
Promotional webpage design
Ethosh blends the real and the virtual to communicate challenging concepts. From life sciences to the products of modern manufacturing. From strategy to execution. We use the latest digital tools and platforms to help you communicate efficiently and effectively: to market, to instruct and to inform.
Ethosh works with global life sciences and manufacturing companies and has its offices in North America, Europe and India.
Do you have any queries?
Contact us