Interactive video for patient awareness
Published by
Ethosh
on Feb 9, 2023 .
As part of their PAD (Peripheral Artery Disease) awareness month initiative, a life science organization wanted to raise awareness about the disease and its symptoms so they could make an informed decision about when to seek medical attention if they were experiencing any of the condition's symptoms.
Challenges

The risk and repercussions of PAD are unknown to many even thought it is a very frequent ailment among people. Many people are not aware they have the disease and may think their symptoms are part of their aging process. Furthermore, as technology advances, delivering information in formats such as digital posters or banners may no longer be the preferred method of attracting audiences. As a result, there was a need for a medium through which audiences could be educated about the disease.
Solution
We designed an interactive video to help patients understand the signs and implications of PAD. The video also includes a self-evaluation assessment to determine if the viewer is at risk of developing PAD. The results can be utilized to receive the essential treatment as soon as possible.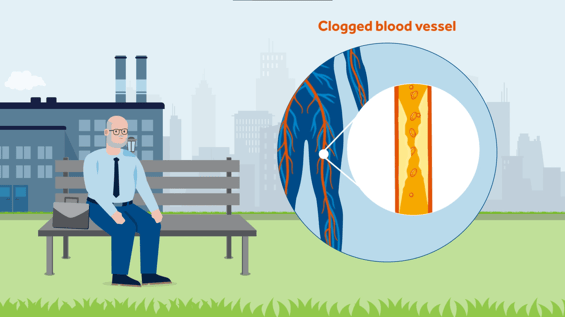 Outcome
Increased engagement
among patients by giving them the option to evaluate themselves.
Increased Awareness
among larger audiences on the implications of PAD.
Better Outcomes
through early detection of PAD, resulting in timely treatment of the condition and control of any potential patient harm.

Ethosh's scope of work
Script to Screen approach: Storytelling approach
2D Animations

Designing a self-evaluation assessment




Ethosh blends the real and the virtual to communicate challenging concepts. From life sciences to the products of modern manufacturing. From strategy to execution. We use the latest digital tools and platforms to help you communicate efficiently and effectively: to market, to instruct and to inform.
Ethosh works with global life sciences and manufacturing companies and has its offices in North America, Europe and India.
Do you have any queries?
Contact us