Increasing gynecological safety through a product-based VR education
A company's innovative product, used to prevent accidental injuries to ureters during cystoscopy surgeries, was struggling to gain a foothold among gynecologists due to their limited experience performing cystoscopies. We developed a VR-based learning experience to allow them to virtually work through the steps of the procedure in real-time, building confidence in the product and themselves. The gynecologists' new familiarity with and trust in the product led to an increase in the overall adoption of the device, which resulted in greater patient safety.
Challenges
Gynecologists lacked confidence placing ureteric catheters, and without experience, they were nervous to adopt the company's product.
Solution
Our doctors collaborated to devise an immersive and interactive VR experience where gynecologists can virtually perform the surgical procedure before using the device in their actual practice.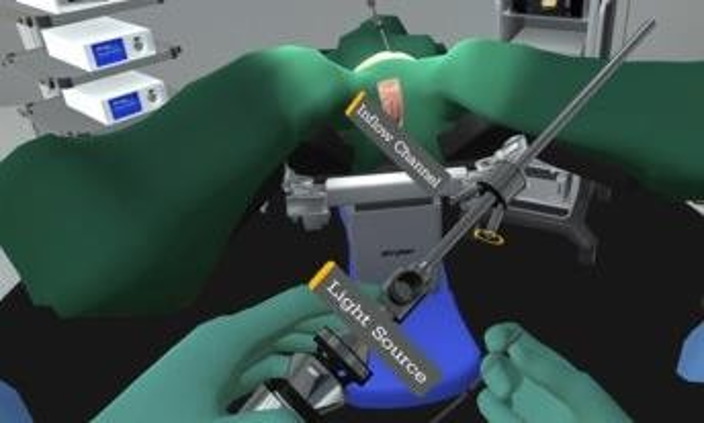 Outcome
Increased awareness
among gynecologists about the product's positive impact on safety
Widespread adoption
by gynecologists, leading to improved sales
Safer outcomes
for patients undergoing laparoscopic procedures
Ethosh's scope of work
Content and script development
3D VR design
User experience improvements and instructional design
Ethosh blends the real and the virtual to communicate challenging concepts. From life sciences to the products of modern manufacturing. From strategy to execution. We use the latest digital tools and platforms to help you communicate efficiently and effectively: to market, to instruct and to inform.
Ethosh works with global life sciences and manufacturing companies and has its offices in North America, Europe and India.
Do you have any queries?
Contact us