Immersive and augmented product experiences
Published by
Ethosh
on Oct 20, 2021.
The client was launching a new product with innovative technology that enabled spatial profiling of gene expression data. They desired to create interactive experiences where users could explore the product functionality, its technology, and its benefits.

Challenges
Complex and innovative technology that simplifies data analysis and research was to be presented in a format where customers could explore and try the product themselves.
Solution
Augmented and Virtual Reality experiences showcasing the product and its technology. Allowing users to use the product in a virtual lab to understand the technology and its game-changing benefits.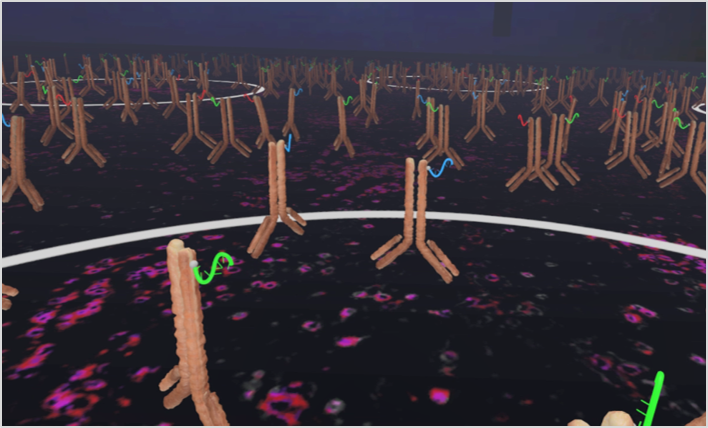 Outcome
Increased awareness
about the product and its innovative technology

Effective engagement


with customers through highly interactive product experiences



Ethosh's scope of work
Create VR experience
Create AR experience
Ethosh blends the real and the virtual to communicate challenging concepts. From life sciences to the products of modern manufacturing. From strategy to execution. We use the latest digital tools and platforms to help you communicate efficiently and effectively: to market, to instruct and to inform.
Ethosh works with global life sciences and manufacturing companies and has its offices in North America, Europe and India.
Do you have any queries?
Contact us