Increasing service portfolio visibility
Published by
Ethosh
on Oct 20, 2021.
A client was well-known for providing quality analytical lab equipment, but they also offered services and solutions to enhance lab efficiency and productivity. Their customers never realized that they could be benefitting even more from their favorite provider with services that are designed to address the needs of lab employees and technicians, as well as stakeholders within the companies.

Challenges
Current and future customers were unaware of the range of the client's service offerings. They did not realize that their already-trusted associates provided specific solutions that would help them meet their objectives.
Solution
We created an interactive experience in a 3D virtual lab wherein users choose from various personas. These personas are developed based on typical customers and their respective roles and motivations. The virtual experience walks users through understanding their professional needs, and then educates them on service offerings that help them achieve their objectives and KPIs.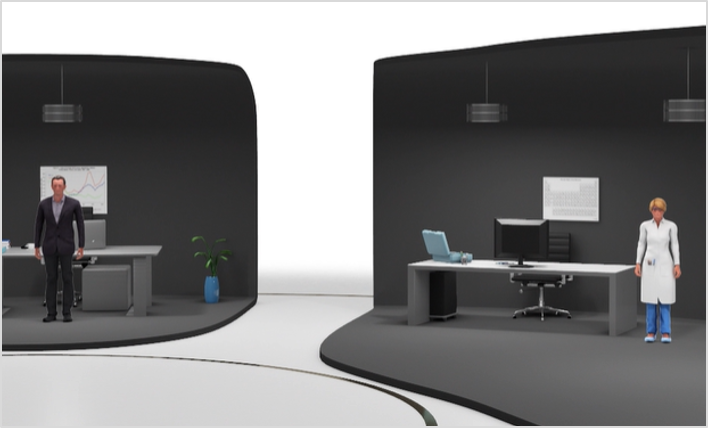 Outcome
Increased awareness
of various service solutions that improve lab productivity and performance using the equipment they already provide

Interactive experience
that addresses key questions the stakeholders and employees may have about their business imperatives and suggests the most relevant service offerings by appealing to their needs
Ethosh's scope of work
Develop a map for typical personas, their needs, and solutions that benefit their work
Create an interactive web experience that understands and assists the users
Ethosh blends the real and the virtual to communicate challenging concepts. From life sciences to the products of modern manufacturing. From strategy to execution. We use the latest digital tools and platforms to help you communicate efficiently and effectively: to market, to instruct and to inform.
Ethosh works with global life sciences and manufacturing companies and has its offices in North America, Europe and India.
Do you have any queries?
Contact us