Create awareness and build confidence
Published by
Ethosh
on Oct 20, 2021.
The client offers a broad range of services that help improve lab performance and meet vital business imperatives. They wanted to create a marketing campaign focused on highlighting the various services and how they solved real-world challenges for customers.

Challenges
Lack of awareness about the various services offered that address common challenges faced by analytical labs.
Solution
Created 80+ short-form videos with a storytelling approach describing real customer challenges and how the various services offered generate positive outcomes for labs.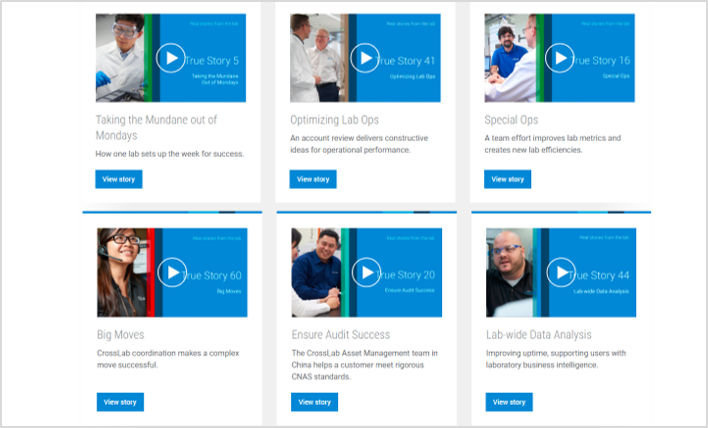 Outcome
Increased awareness
about the range of services offered and their benefits

Lead generation
through a storytelling approach that describes true stories and creates an emotional connect with potential customers

Ethosh's scope of work
Create animated videos
Structured storytelling
Ethosh blends the real and the virtual to communicate challenging concepts. From life sciences to the products of modern manufacturing. From strategy to execution. We use the latest digital tools and platforms to help you communicate efficiently and effectively: to market, to instruct and to inform.
Ethosh works with global life sciences and manufacturing companies and has its offices in North America, Europe and India.
Do you have any queries?
Contact us