International product launch and awareness campaign
An indigenously produced cardiac valve received CE clearance, but its features and benefits needed to be highlighted for European cardiologists. A 360-degree immersive cathlab experience allowed the cardiologists to gain experience performing the procedure, enabling them to understand and feel more connected to the benefits of the valve after engaging with the product.
Challenges
The market for CE-approved products is highly competitive, so the client needed creative, out-of-the-box marketing to stand out and earn trust within the field.
Solution
In collaboration with KOL and VR tech teams, our medical experts created an immersive and engaging experience that put surgeons right in the virtual surgery room and gave them the benefits of direct experience with the new product.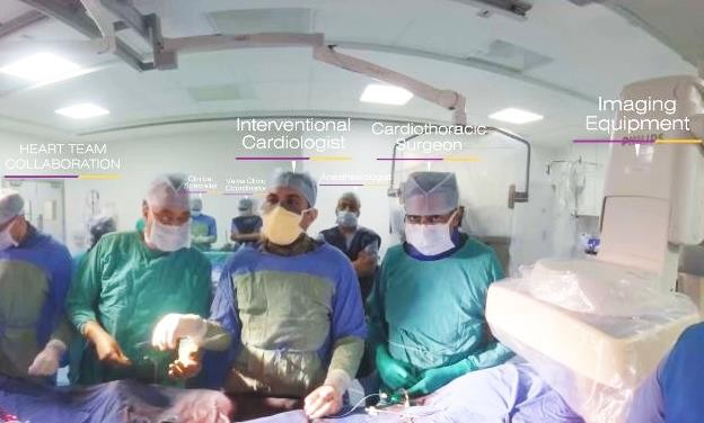 Outcome
Increased impressions and interest
at medical conferences

Improved confidence
in the product's quality among surgeons

Increased sales


throughout Europe
Ethosh's scope of work
Detailed surgical study of the surgical process
Coordination with the KOL and Hospital-MedTech team
Execution of the 360-degree shot captured during a live procedure
User experience improvements with instructional design thinking
VR implementation
Ethosh blends the real and the virtual to communicate challenging concepts. From life sciences to the products of modern manufacturing. From strategy to execution. We use the latest digital tools and platforms to help you communicate efficiently and effectively: to market, to instruct and to inform.
Ethosh works with global life sciences and manufacturing companies and has its offices in North America, Europe and India.
Do you have any queries?
Contact us