Elevating customer experience through an augmented reality app
Published by
Ethosh
on Feb 6, 2023 .
Leveraged augmented reality and integrated visual content to elevate service engineers' performance and service effectiveness of a global medical device manufacturer.

Challenges
A global medical device manufacturer was asked by its customers to reduce the preventive maintenance time it took to meet the growing demand of serving critical patients. The preventive maintenance was a mandatory activity and was performed in specific sequence to ensure regulatory compliance. The in depth study revealed that excessive time of the service engineers was spent on manually going through the procedural information on their laptop.
Solution
After assessing the service engineer's actions and knowledge, Ethosh designed an app that leveraged augmented reality-based technology and integrated visual content to speed up their activities.

The service engineers were appreciative of this app as it provided them with a comforting user experience.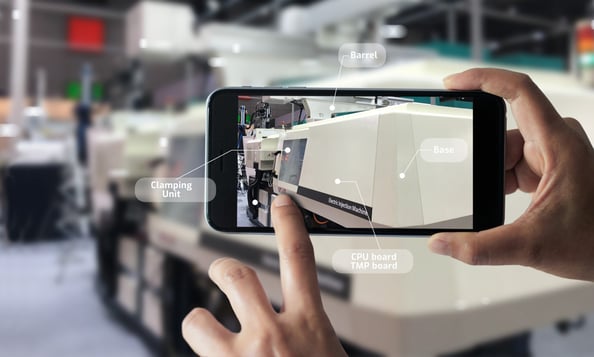 Outcome
Increased ease of access


to relevant information

Increased efficiency


of service engineers

Reduced
preventive maintenance time

Improved


customer satisfaction
Ethosh's scope of work
Analyzing the cause behind increased preventive maintenance time
Incorporating AR and visual content into the procedural information
Designing a user-friendly app to ensure seamless experience


Ethosh blends the real and the virtual to communicate challenging concepts. From life sciences to the products of modern manufacturing. From strategy to execution. We use the latest digital tools and platforms to help you communicate efficiently and effectively: to market, to instruct and to inform.
Ethosh works with global life sciences and manufacturing companies and has its offices in North America, Europe and India.
Do you have any queries?
Contact us