Customer empowerment through visual and interactive self aid manuals
Published by
Ethosh
on Feb 8, 2023 .
Assisted a power equipment manufacturer in empowering their customers to be self-reliant and reduce support calls.

Challenges
A global power equipment manufacturer was facing increased support calls and customer dissatisfaction related to operational issues of its products. Analyses revealed that the users had not developed the desired level of understanding of the product operations despite referring to the product instruction manuals.
Solution
Ethosh's omnichannel digital platform that hosted more than 300 3D animated instructions on operations and maintenance for a variety of products aided in overcoming this challenge.
The customers were highly appreciative of the digital platform as it enabled them to resolve their issues in no time.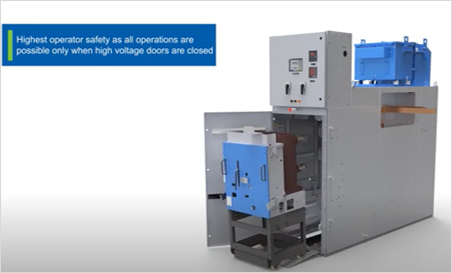 Outcome
Faster access
to relevant information while performing tasks

Increased absorption
of information, efficiency and customer satisfaction

Reduced dependency
on support centers
Ethosh's scope of work
Performing a comprehensive user operational study and their interactions with available sources of information
Designing an easy-to-use digital platform with 3D instructions on operations and maintenance
Transforming technical information into an immersive learning experience


Ethosh blends the real and the virtual to communicate challenging concepts. From life sciences to the products of modern manufacturing. From strategy to execution. We use the latest digital tools and platforms to help you communicate efficiently and effectively: to market, to instruct and to inform.
Ethosh works with global life sciences and manufacturing companies and has its offices in North America, Europe and India.
Do you have any queries?
Contact us