Build confidence through interactive learning experiences
Published by
Ethosh
on Nov 29, 2021.
Client:
Major analytical and diagnostic lab equipment and services company
Background:
The client sells diagnostics assays which are used by pathologists to diagnose cancer patients and identify the right treatment course. Interpreting the results of the assays is complex and proprietary. The client wanted to create a solution that educates pathologists on interpreting the assay results correctly.
Challenges
Lack of sufficient educational resources to enable pathologists to make optimum use of new assays and gain confidence in their interpretation of assay results.
Solution
Ethosh designed an interactive web-based training portal for pathologists - containing a wide range of staining examples for various cancer indications, with the ability to see tumor expression scores for specific examples, annotate stains, and share their interpretations/notes with their peers.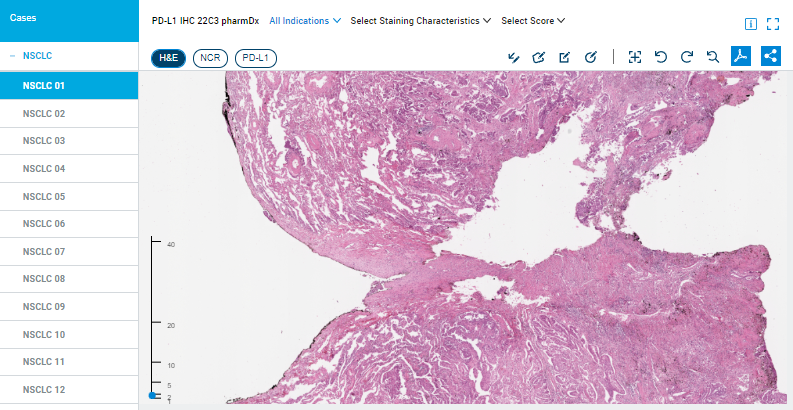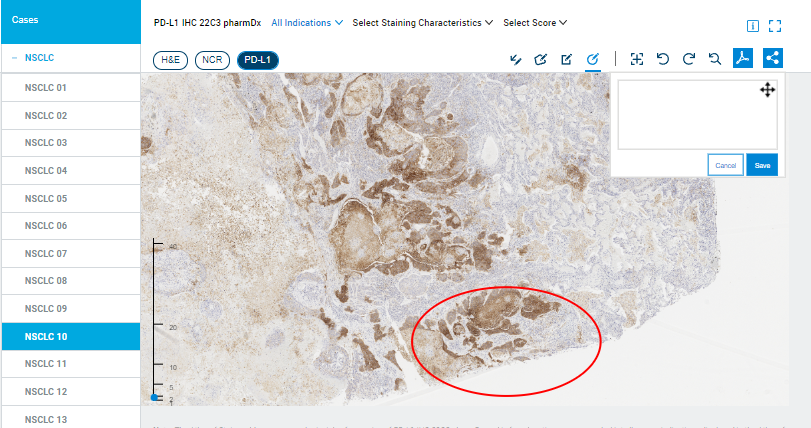 Outcome
Build confidence


to interpret and score stains

Increased familiarity
with proprietary assays and their interpretation methods
Better learning experience
through intuitive and interactive content
Ethosh's scope of work
Portal design

Data upload (staining images)

Regular maintenance and content update
Ethosh blends the real and the virtual to communicate challenging concepts. From life sciences to the products of modern manufacturing. From strategy to execution. We use the latest digital tools and platforms to help you communicate efficiently and effectively: to market, to instruct and to inform.
Ethosh works with global life sciences and manufacturing companies and has its offices in North America, Europe and India.
Do you have any queries?
Contact us