Adapting to a world in crisis with a fully digital product launch
When the COVID-19 pandemic hit, one company had to cancel all conferences, physical demos, and other in-person events leading up to their new product launch. But the launch date was set, so the client needed to move quickly to guarantee the successful introduction of their product in the new at-home market.

Challenges
When introducing a product, it is important for potential customers to be able to physically view the product. Additionally, the sales team needs to interact personally with customers to define their needs and demonstrate how the product will meet them. However, none of this was possible once quarantine began.
Solution
Our team prepared and implemented a four-month-long, fully digital campaign for the product launch. The campaign included targeted messaging, creatives, a product-specific microsite, digital marketing solutions, and even a VR experience that allowed realistic interaction with the product and helped potential users understand its technological advantages and value.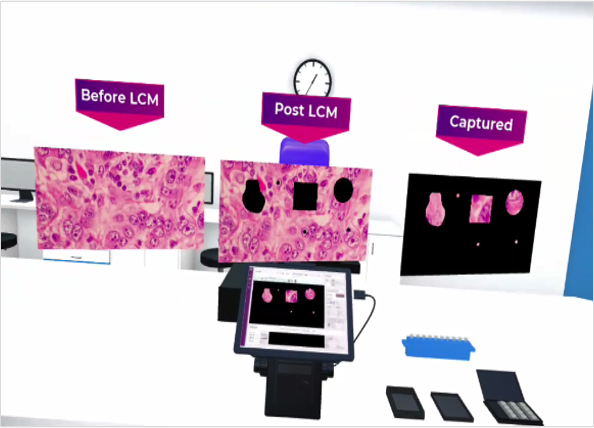 Outcome
Increased awareness
of the new product and how it meets key needs within the market, despite the challenge of a new market

Lead generation
through a specialized digital marketing campaign that directed a steady stream of visitors to the unique, customized product microsite

Interactive experience
allowing users to gain familiarity with the product and its technological features through an immersive VR experience
Ethosh's scope of work
Content writing
Design collateral
Microsite Development
VR experience
Product videos
Digital marketing campaign
Ethosh blends the real and the virtual to communicate challenging concepts. From life sciences to the products of modern manufacturing. From strategy to execution. We use the latest digital tools and platforms to help you communicate efficiently and effectively: to market, to instruct and to inform.
Ethosh works with global life sciences and manufacturing companies and has its offices in North America, Europe and India.
Do you have any queries?
Contact us